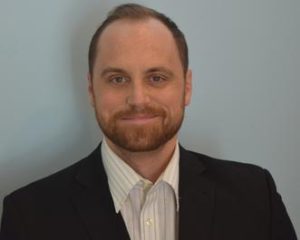 Dr. Daniel A. Heimdahl grew up in the rural countryside of central Alberta. He completed his Bachelor's of Science in Biology and Chemistry in 2008. After completing his Bachelor's degree, Dr. Heimdahl trained as an Emergency Medical Technician and practiced EMS in many small communities throughout rural Alberta. Dr. Heimdahl was accepted to the University of Waterloo Optometry and Vision Science program in 2010. As a student, he received extensive training in all facets of Optometry and also completed a clinical externship at the Tallahassee Veterans Affairs Hospital. During his clinical externship, Dr. Heimdahl received valuable experience in diagnosing, treating and managing ocular disease, emergency eye care, geriatric eye care and working with patients with special needs.
Dr. Heimdahl currently lives in Vancouver with his wife (Dr. Stephany Quinn) who is a pediatrician at BC Children's Hospital.  He joined the BC Eye Care team as the full time Optometrist in September of 2015 and enjoys seeing patients of all ages.  Dr. Heimdahl has special interests in pediatric eye care, contact lenses, managing and treating ocular disease. He also practices out in the community and provides eye care to patients in different care facilities.
"In my opinion, providing excellent patient care is the most important aspect of Optometry. I take pride in providing strong clinical care while providing an excellent and positive experience to all of my patients".
Dr. Heimdahl is a proud member of the British Columbia Association of Optometry and a member in good standing with British Columbia College of Optometry. Dr. Heimdahl also has his license to practice Optometry in Washington.